It's easy to feel lost in your acne . . .
Everyone in the world has their own special skin.
SkinTheory leads you to healthy skin.
With simple skin & lifestyle tracking, SkinTheory helps you find the causes for your acne and uncover which skincare routines work for you!
The SkinTheory Method is just 3 simple steps:
Make your first journal entry.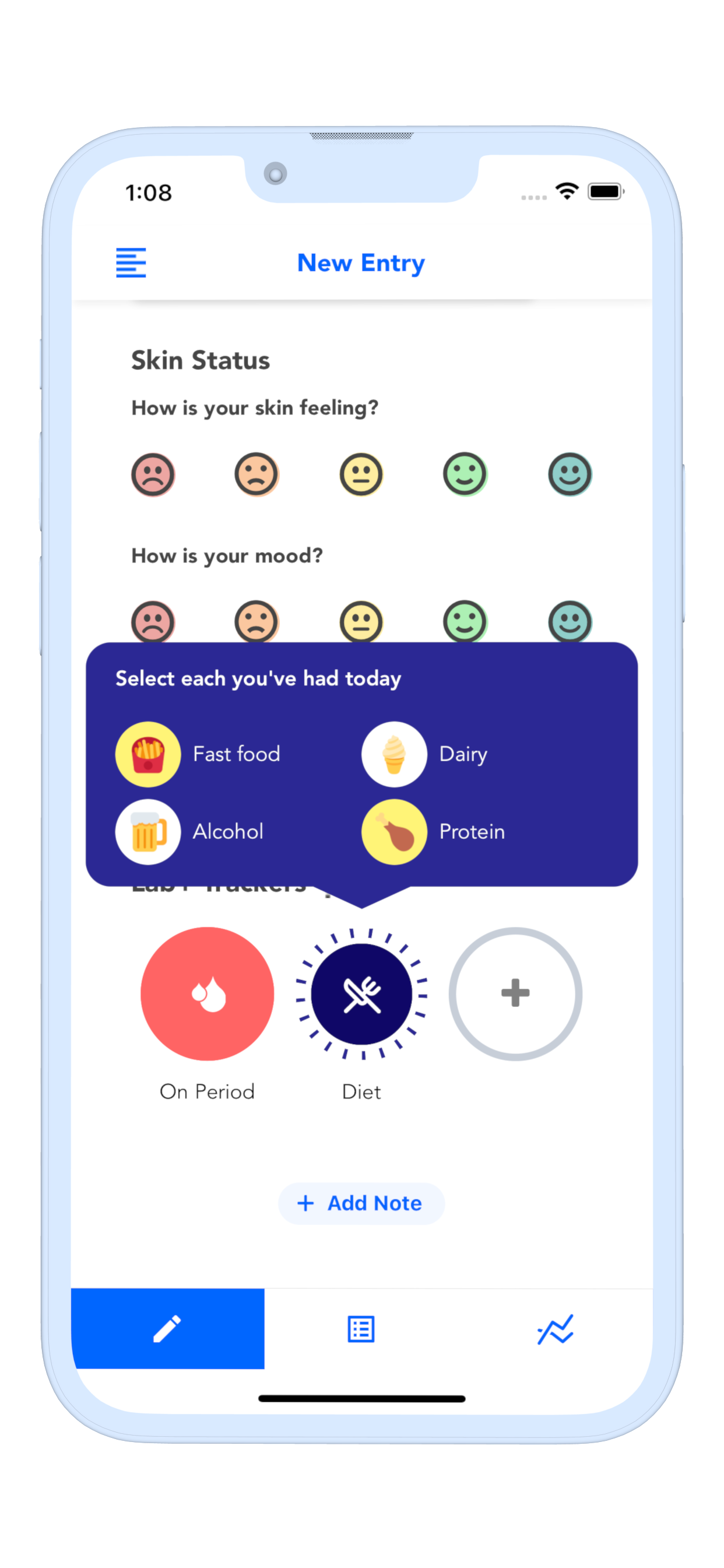 Only track what actually impacts your acne.
SkinTheory only shows you the most medically important acne factors.
Use your results to
g
et rid of your acne

.